Belgrade Eye Tourist Guide - Getting to Belgrade
Planning your trip to Belgrade, Serbia
When to go?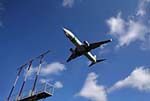 The ideal months to visit Belgrade are June, September and January. The city is at its most beautiful during the sunny months of spring and summer (April-October), when everything is in blossom, the streets and squares are lined with outdoor cafes, the floating Belgrade clubs (Splavovi) are operating on the rivers, and Belgrade's beautiful population is wearing little clothes. It is also the time when festivals take place one after another, and the city is ready to rock. Although packed with activity, July and August can be pretty hot, so if you can't take temperatures above 35C plan your trip for either June or September. There is usually a long Indian summer extending even into October. However - no matter when you decide to visit Serbia - you will never can be bored in Belgrade.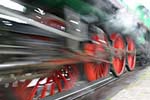 Winter weather varies greatly from year to year, but besides the cold, there is usually little rain or snow. January is a particularly terrific month in all of Serbia - the festive mood that takes place in December in most western countries gets here just before New Year and lasts until mid-February. Thanks to the Serbian Church still sticking to the old Julian calendar, our holidays take place two weeks after they do in western Christianity. This means that the party starts with New Year's eve (Dec 31) and continues to Serbian Christmas (Jan 7) and what we call the Serbian New Year on Jan 14. Christmas lights and decorations come on in late December and stay in place until mid-February, and little to no business takes place during January, when a laid-back, easy-going and party-loving culture reaches its peak.
Visas and Procedures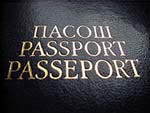 Serbia abolished short-term visa requirements for most western countries several years ago. This means that if you are among the 90% of Belgrade visitors that come from one of these countries, you don't have to worry about visas as long as you're not planning to stay for longer than 90 days (and if you are, you will just have to cross a border and come right back in - thankfully or not, you'll find a border within two hours of any spot in the country...).
Citizens of all other countries will need to contact the Serbian Embassy or Consular Office in their country of residence to obtain an entry visa. The details of the procedure vary, but we would advise you to start it a few weeks before your planned trip. You may be asked to provide some of the following: invitation letter from a Serbian resident or organization, voucher from your accommodation provider, medical insurance, proof of sufficient funds for the trip (bank account or credit card), proof of employment or student status, copy of a return ticket (or voucher from a travel agent), photographs, and we hope not much else.
All visitors, however, NEED A PASSPORT to get in, so make sure you have one and that it's valid. This may sound obvious, but too many cool people forget that this little piece of Europe is still not in the EU and thus requires them to have a passport when getting in - don't miss all the fun because of something like that. The only exceptions are citizens of Bosnia-Herzegovina and Montenegro, who can enter the country with an ID card.
Upon Coming to Serbia
Once you are inside Serbia, the law says that you are supposed to register with the police within 24 hours of crossing the border. We certainly don't want to encourage you to break laws, but honestly, there's very little chance of any trouble if you happen to forget this. Anyway, here's how the procedure should work:
If you are staying at someone's home (friends, family, couch surfing...), you should do this on your own, along with the owner of the place where you're staying (to confirm you're staying with them). You will need to go to the Foreigner Police in Savska 35, wait in line a little, and fill out a form. You will then get the little piece of paper proving you're registered, which you should keep until you cross the border to leave Serbia.
The law also says that you need to carry your passport while moving around town - in the unlikely event that you are stopped by the police, you will be asked to show it. However, many hotels will keep your passport until you check out, and that is ok so don't worry about it if they do. The cops won't harass you about it.
Leaving the Country
Well, you should have that little piece of paper with your police registration (see above). Now, we've personally never heard of anyone who had a serious problem leaving the country without the paper. But be a decent law-abiding person and go register!