A few words on Serbian economy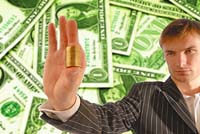 The official currency in Serbia is the Serbian dinar. After the ousting of former Yugoslav President Slobodan Milošević in October 2000, the country went through an economic liberalization process, and experienced fast economic growth. GDP per capital (nominal) went from $1,160 in 2000 to $6,917 in 2008
Furthermore, it has been made a candidate for the European Union in March 2012. The European Union is Serbia's most important trading partner. Estimated GDP (nominal) of Serbia for 2013 is $53.1 billion, which is $7,136 per capita. Estimated GDP (PPP) of Serbia for 2013 is $96.8 billion, which is $13,004 per capita. In 2011 the economy grew at 3.7% (Q1 2011) 2.5% (Q2 2011) 0.5% (Q3 2011) 0.8% (Q4 2011),resulting in nearly 2% GDP growth for 2011. Serbia entered a second recession in 2012, causing GDP to decline 1.6% for that year. However, during the first quarter of 2013 growth in industrial production and exports resulted in a 2.0% increase in GDP At present, main economic problems are high unemployment rate (22.4%, November 2012) and a large trade deficit ($7.2 billion, 2009). Source wiki
In recent years, Serbia has seen an increasingly swift foreign direct investment trend, including auto industry Fiat, building material industry Lafarge, food and beverages industry Carlsberg, Coca Cola,Nestle, textile industry Golden Lady, Pompea, leather industry Progetti Company, Falc East, ICT Industry Microsoft and Siemens.By countries, most cash investments in 2000-2012 period came from Austria ($2.68bn), Greece($1.62bn),Norway ($1.55bn), Germany ($1.30bn),and Italy ($0.95bn), while major investor countries also include Slovenia, Russia, Netherlands and France.
In the 1980's the position of Serbia was relatively good compared to the rest of eastern Europe at the time. However, the 1990's brought wars, hyperinflation, economic sanctions and massive destruction of infrastructure in the 1999 bombing, all of which significantly shrank the economy. Recovery has been rapid since democratic changes in 2000, and therefore Serbia is frequently termed the Balkan Tiger. However, even today Serbia's GDP is still below the 1990 levels and the political situation, corruption and other issues are preventing stronger and more stable economic development.
Investing in Serbia is a good opportunity and there are numerous blue chip market entrants. Please visit the donwload the latest report on Serbian market
We belive that greatest opportunities for investments in Serbia are 3 sectors: tourism, ICT and agriculture:
1. Tourism in Belgrade and Belgrade Hotels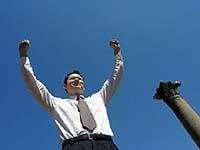 Belgrade was one of the major tourist destinations in this part of Europe in the 80s. Today Belgrade accounts for around 35% of the total tourists visiting Serbia and is still the biggest city to visit in Serbia and overall Balkan region. However, compared to Central European attractions like Prague or Budapest, Belgrade's resources are still very underutilized. This is especially true for leisure tourism as more than 70% of hotel rooms in Belgrade are rented to business travelers.
Belgrade is in an extremely good geographic location as it lies on the crossroads of major routes connecting Asia to Europe. Nevertheless, Belgrade has a much lower number of overnight stays than Budapest and Prague - primarily because of less developed business, the reputation acquired during the nineties, but mostly because of underdeveloped marketing. We hope that BelgradeEye.com city guide is one step in improving that state.
Most hotels in Belgrade are three star hotels (29.7%) and four star Belgrade hotels (27.4%), however it is important to note that there are only 9 five and four star hotels in Belgrade. Unlike Prague, Warsaw and Budapest, hotel chains in Belgrade do not have the majority of overnight stays - however there are some indications that this will start to change very soon.
The highest demand for hotels in Belgrade is fulfilled by 2 prominent Belgrade hotels - Intercontinental Belgrade hotel (currently 2013 still under reconstruction) and Hyatt Belgrade Hotel.
There are numerous newly built hotels in Serbia, and most of those are built in Belgrade. Some of the nicest new hotels are Square nine hotel in the center of Belgrade, and Falkensteiner in New Belgrade municipality. Also a recent trend is set by so called boutique hotels - basically smaller and nicer hotels with a special focus on luxurious apartments. Please visit the following page for more info on Belgrade hotels. Besides this, there are many places which offer apartments at favourable rates. Click here to learn more about Belgrade apartments offered for short term rental.
2. ICT Serbia
Serbia has recently become very interesting location for software development as well as outsourcing destination for many West European and American businesses. Serbian software engineers are well known for their quality and the cost of the software development is roughly 60% of the EU cost. Please download the detailed report on ICT and sofware development industry in Serbia here
3. Agriculture Serbia
Serbia has very fertile land, and great conditions for agricultural production. Products exported include some organic food (for more info please visit http://www.organic-world.net/fileadmin/documents/country_information/serbia/giz-2012-serbia-2010.pdf), as well as traditional food products.

Agricultural land makes up over 50% of the total surface area of
Serbia. The population engaged in agricultural production is rapidly ageing. The
structure of Serbia's agricultural labour force is divided as follows: livestock breeding (43%), field crop
farming (42%), fruit and wine production (12%), other crops (3%). Overall the agricultural sector
contributes to over 12% Serbian GDP.30

Serbia has ideal conditions for fruit growing and this is probably the greatest investment oportunity attm. For more information on land and real estate please visit the biggest real estate database in Serbia http://srbija-nekretnine.org/
Experience with doing business in Serbia
We're doing business in Serbia. Let me assure you it's a good place for business and economic growth. It has excellent strategic location, well educated and skilled workforce, a favorable tax code, a reformed legal system and a government anxious to attract foreign investment.
Mr. Thomas Kelly, first General Manager of U.S. Steel Serbia.
Serbia offers an attractive business proposition and our belief is that it will evolve into a significant economic and financial hub for the Balkans. Establishing this representative office is a key step in serving our current and future clients in Serbia, and shows our commitment to the market as well as a recognition that Serbia is an attractive and rapidly growing place to conduct business.
Mr. Tibor Pandi, Head of Citigroup's Non-Presence Country Business in South Central Europe and Baltics.
After the government announcement of the introduction of VAT law, which was vital for starting operations of the METRO Cash and Carry business in Serbia, we could go ahead with our plans to invest and open the first cash and carry distribution center in Serbia. We are satisfied with the work of our distribution centers in Belgrade and Kragujevac, in which company has invested EUR 60 million during 2005.
Mr. Damir First, Director of Metro Cash & Carry for Southeastern Europe
We are the first foreign industrial company to set up production facilities on a green-field site in Serbia, and we are, in some aspects, leading the way in Serbia. So far, our expectations are met and we look forward to the future business in Serbia."
Mr. Hanno C. Fiedler Chairman and CEO of Ball Packaging Europe, Germany, a subsidiary of Ball Corporation (USA).
Serbia is a great place to do business"
Mr. Joseph Antoline, Executive Director of Finance for US Steel Serbia.