Carving Rent-a-Car Belgrade
Address: Belgrade, Serbia
Telephone: +381 11 3478 798, +381 63 247 359
E-mail:

[email protected]


Prices: special offer from 25 eur/day
Company Description
Carving rent a car is aiming to occupy important position on Serbian market primarily focusing on quality of service. Carving rent, a car je has new and comfortable vehicles, as well as the efficient model of car hiring customized to the individual needs of clients. The high quality service is ensured through cars from Renault, Fiat, and Nissan program with the equipment that would satisfy even those with the greatest demands. Corporate policy of Carving rent a car is the development of the partnership relations with its clients and creation of the recognizable brand.
Vehicle Gallery
Carving Rent-a-Car Features
Wide range of vehicles
Perosonal driver service
Minibuses for rent
Airport pickup
Online booking
Ability to cancel or modify reservation
Rental advice
Available at the airport
Special progressively rising discount for longer rentals
For all further information please visit company website.
To see more car-rentals in Serbia please click here.

Car hire in Belgrade is an easy task if you use an international company such as Budget rent-a-car, Skill rentacar or similar. Cars range from... Learn More

The Serbian cuisine (and not only cuisine) was formed under the influence of all the cultures that lived in Belgrade throughout history... Learn More
Accommodation Booking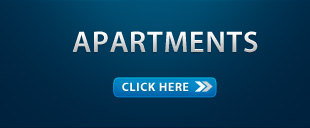 Pin It
In Focus
Want to advertise on Belgrade Eye?
We offer our clients an array of advertising solutions. Please contact our account manager at +381 64 2588 754. We are just a phone call away !!
Belgrade Hostels
As everywhere, Belgrade hostels range from filthy train station sleepovers to cozy places where you can really relax...