Holiday Rent-a-Car Serbia
Address: Bulevar Mihajla Pupina 10, office 53. 11000 Beograd, Srbija
Telephone:+381 62 665 390
E-mail:

[email protected]


Prices: depending on the vehicle type and number of days
Company Description
Regardless of the fact that Holiday auto, is a new renta a car agency on Serbian market it is a very well known company abroad and its employees have significant experience in this business. The company offers to its clients long and short term car rentals at the most favourable terms. Based on our knowledge steming from many years of experience we offer middle class vehicles with economical fuels specially favourable for every conditions and every business (VW, Citroen, Kia). The company offers possibility to rent a car with driver, as well as cars with additional equipment. We are located at perfect location at New Belgrade and if required we also offer possibility to delivery car on any address.
Holiday auto rent a car offers special conditions for long term rentals. Just call and we will find the best solution for you!
Vehicle Gallery
City Rent-a-Car Features
Wide range of vehicles
Vehicles with drivers
Possiblitly to book online
Rental advice
Available at the airport
Car delivery at desired address
Full Kasko insurance
GPS navigation and other additional equipment
Special discount for long term rentals
Green card
For all further information please visit company website.
To see more car-rentals in Serbia please click here.

Car hire in Belgrade is an easy task if you use an international company such as Budget rent-a-car, Skill rentacar or similar. Cars range from... Learn More

The Serbian cuisine (and not only cuisine) was formed under the influence of all the cultures that lived in Belgrade throughout history... Learn More
Accommodation Booking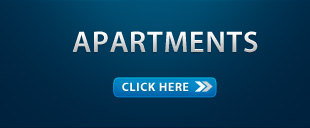 Pin It
In Focus
Want to advertise on Belgrade Eye?
We offer our clients an array of advertising solutions. Please contact our account manager at +381 64 2588 754. We are just a phone call away !!
Belgrade Hostels
As everywhere, Belgrade hostels range from filthy train station sleepovers to cozy places where you can really relax...