Beogradski Rent-a-Car Belgrade
Address: Sava Biznis Centar (Savograd), Milentija Popovica 5A, 11000 Beograd, Srbija
Telephone: +381 11 61 49 140; +381 11 61 49 141; mob: +381 64 800 80 00; +381 64 800 80 02; working hours: mon-fri 8-18h; sat 8-16h; email:

[email protected]
Airport address: Int. Airport Nikola Tesla, Terminal 2, International Arrivals
Telephone: +381 11 22 86 049; +381 11 80 08 011;
working hours: everyday 8:30h-21h; email:

[email protected]
Company Description
Belgrade Rent - A -Car owns Mercedes - Benz vehicles, A, B , E and S class , and new Hyundai i10 and H1 vehicles.
Our cars are equipped with the latest standards in terms of security and comfort . Additional equipment is free of charge ( GPS, child seat, winter equipment ) . Additional driver is also free of charge .
Our cars have CASCO insurance and green card - international car insurance. We provide the ideal balance between price and luxury.

We also provide chauffeur services .


Vehicle Gallery
City Rent-a-Car Features
Flexibility in booking and return services.
The possibility of car pick up at one location, and car return to another location, also the possibility of returning the vehicle after working hours.
Special benefits for corporative clients, organizations, etc.
Special benefits for long-term lease, and for renting more than one car.
Customer cards.
Vans and minibuses rental.
Organized transport

Special offer: HYUNDAI i10 - 22 euros per day!
For all further information please visit company website.
To see more car-rentals in Serbia please click here.

Car hire in Belgrade is an easy task if you use an international company such as Budget rent-a-car, Skill rentacar or similar. Cars range from... Learn More

The Serbian cuisine (and not only cuisine) was formed under the influence of all the cultures that lived in Belgrade throughout history... Learn More
Accommodation Booking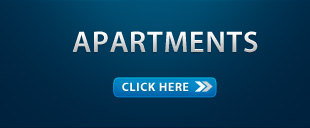 Pin It
In Focus
Want to advertise on Belgrade Eye?
We offer our clients an array of advertising solutions. Please contact our account manager at +381 64 2588 754. We are just a phone call away !!
Belgrade Hostels
As everywhere, Belgrade hostels range from filthy train station sleepovers to cozy places where you can really relax...